These are some studies about the K21 museum in Düsseldorf, trying to deal with architectural photography. I thought that photographing the K21 would have been an easy task.
A small bridge just across the lake gives a frontal view of the neoclassical architecture with the glass dome, while it is good for a postcard, it doesn't give any idea about the volumes of the structure.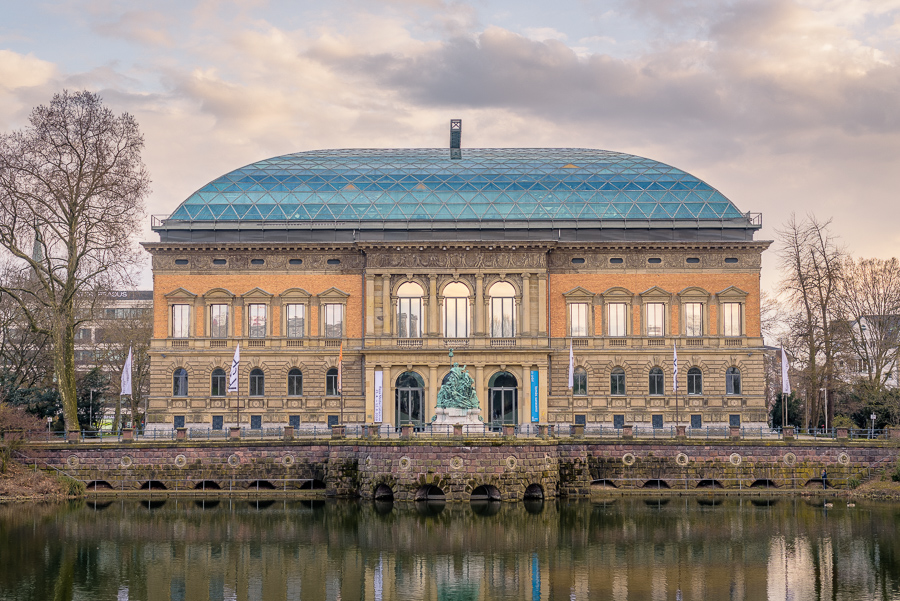 Trying to get around it is a hit and miss, in this case there are trees obstructing the building or getting in the frame (and no leaves yet), not to talk about occasional trucks delivering the artwork.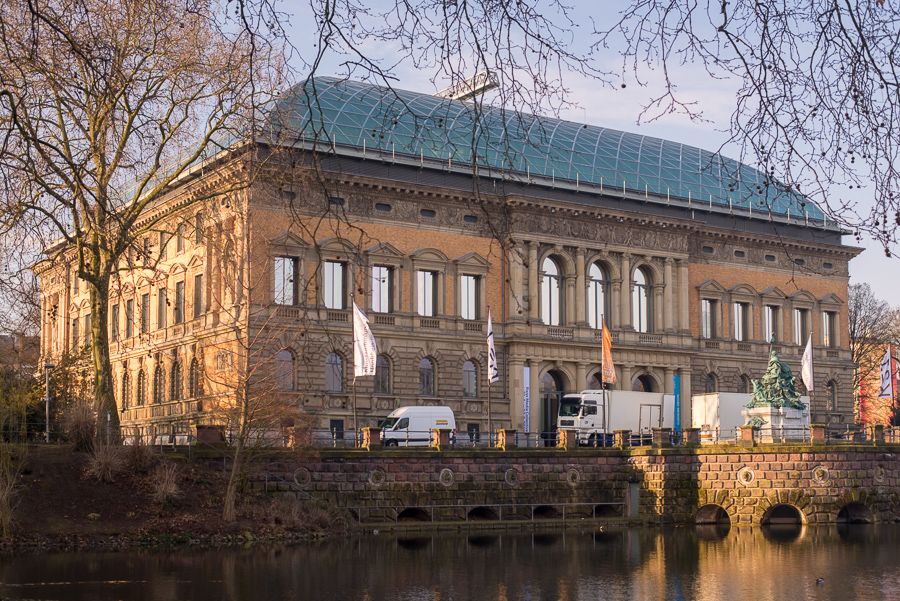 A slightly different vantage point made me realise how massive the structure really is, occupying the whole frame without any place for context or breathing.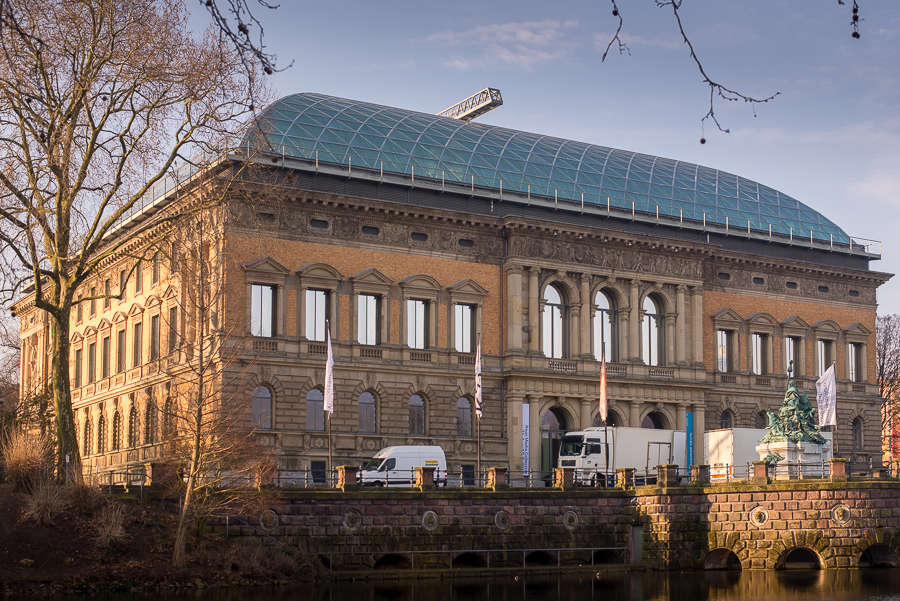 A 35mm lens seems to be the perfect way to get the building and its surroundings without getting too much clutter in the frame. Pity that at this point the light was horrible.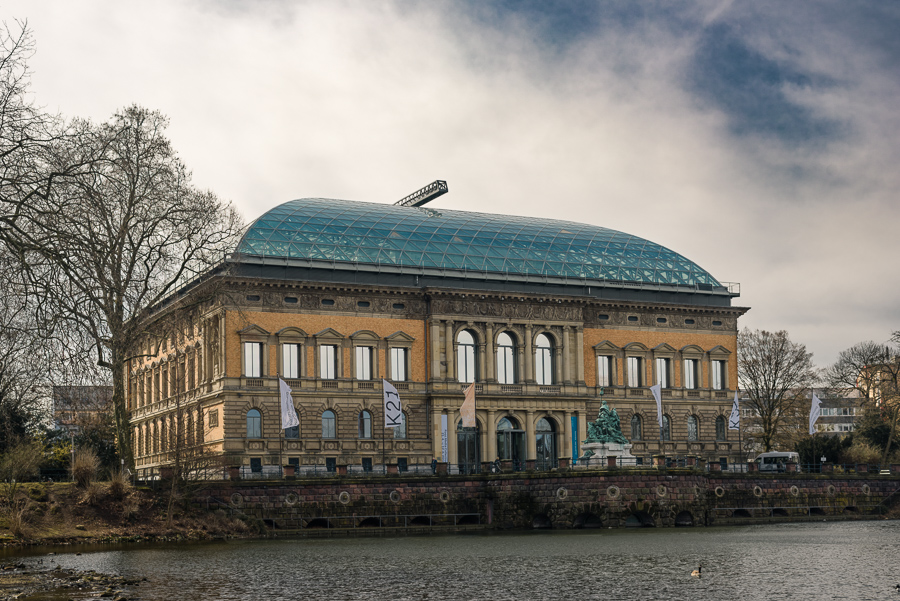 Attempts to get closer either get the building obstructed by plants…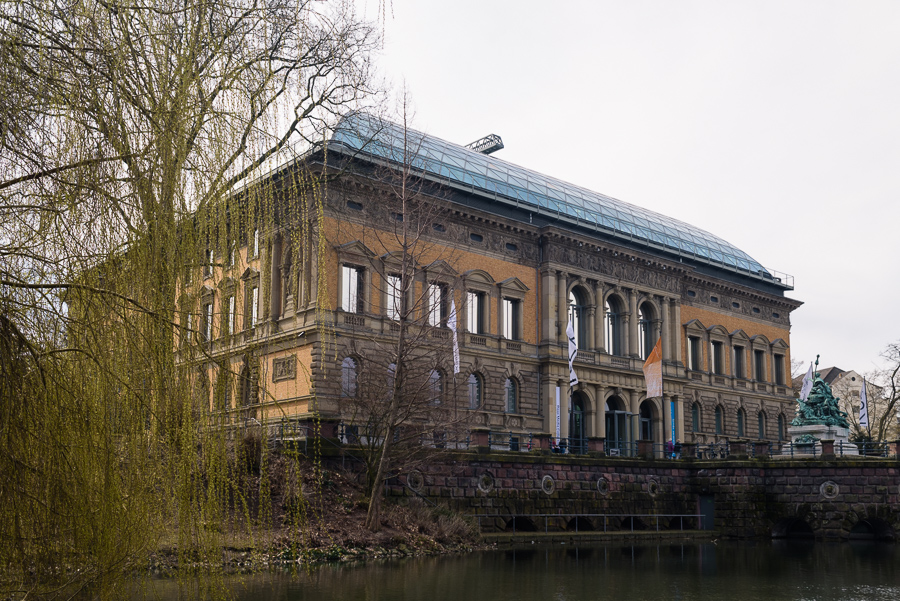 …or completely distorted because of the necessity of using an extreme wide angle (without revealing anything about the dome)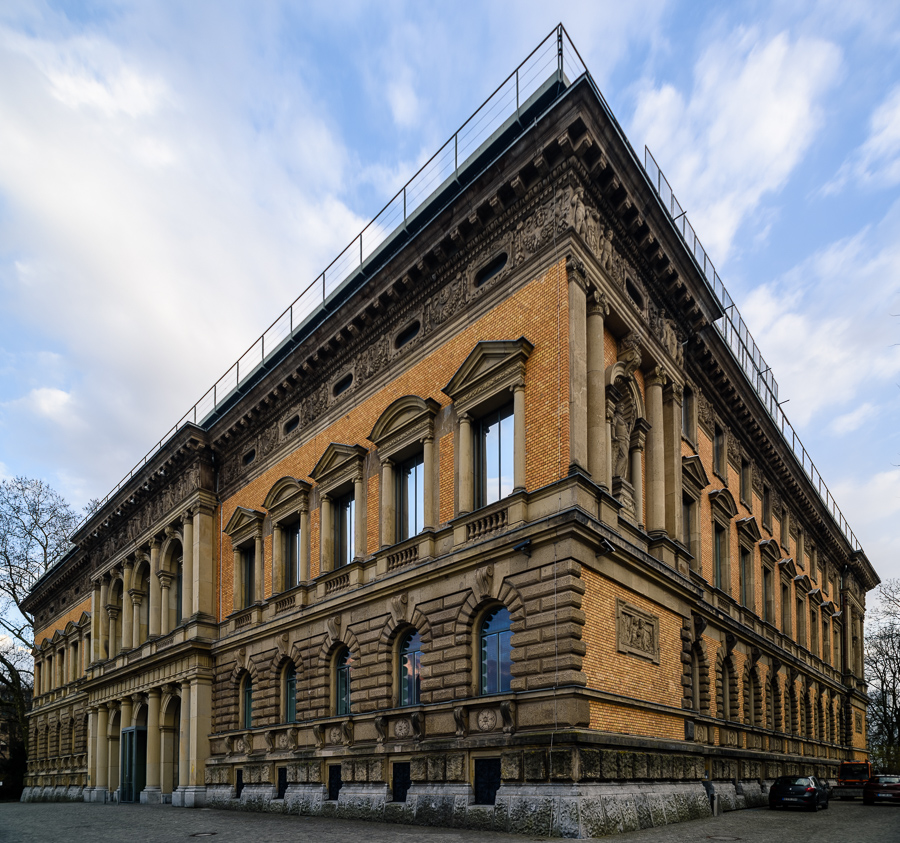 Some partial views are still possible and relatively pleasing, according to the time of the day.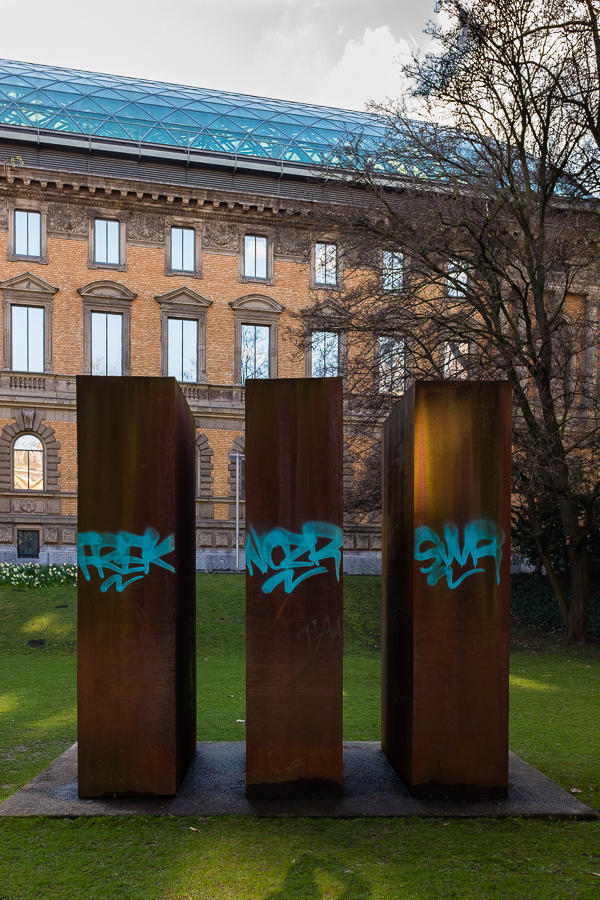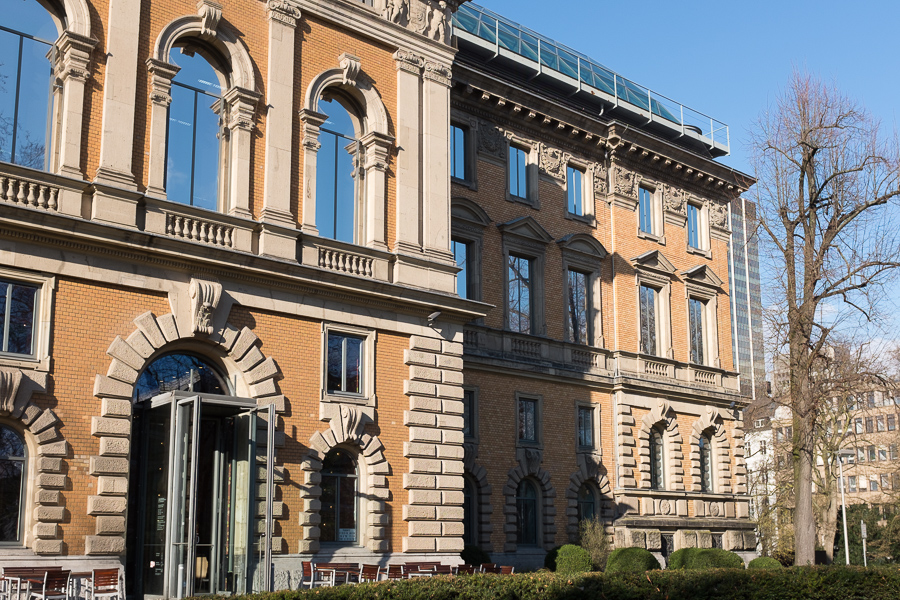 The interiors is much more forgiving: the dome pours an abundant amount of light into it, making it possible to have some pictures grabbed without the use of a tripod: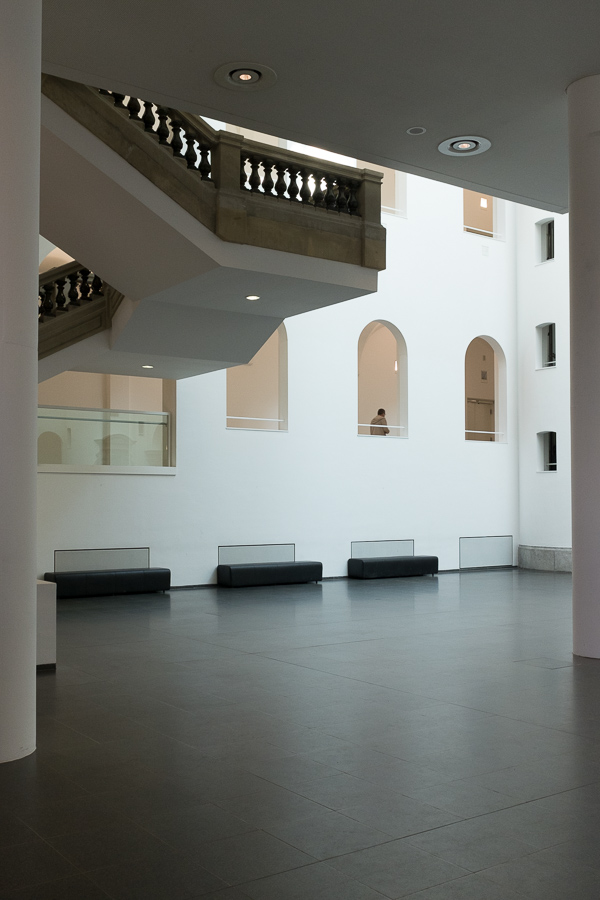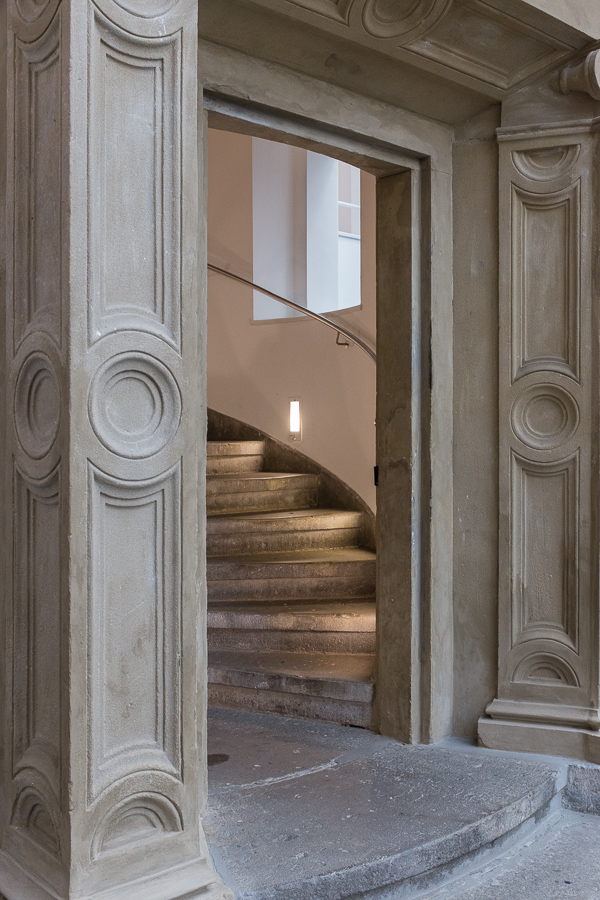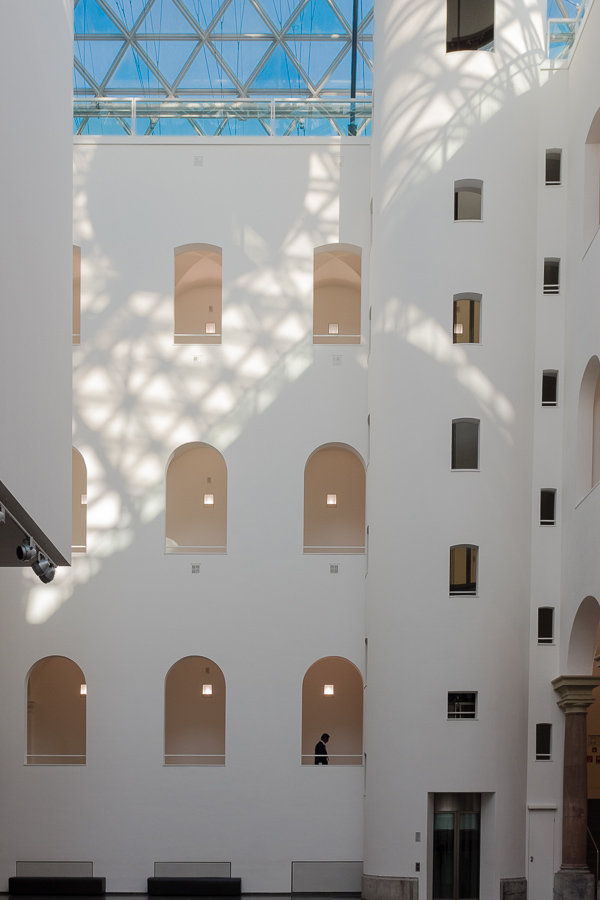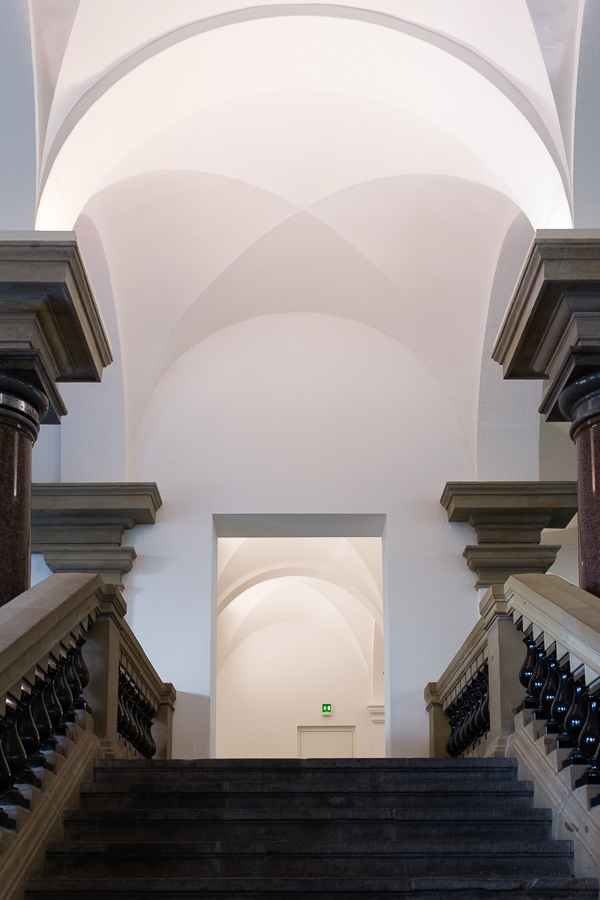 So I need to go back with better light, hoping that the leaves don't get too much in the way, and correcting some of the small errors done on the first attempts.